…OF CRAFT BEER EXPLORERS.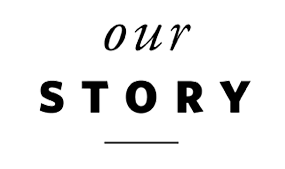 If you had known me in the early 90s you never would have expected me to run a beer place focused on high quality, specialty beers. I was your typical college co-ed, any beer was good beer, but the cheaper it was the better—think $0.10 beer night. Analyzing aroma, sipping from glassware (using glassware for that matter), or actually enjoying the beer was not part of the experience. In fact it wasn't an experience, but a means to an end.
I then went on an overseas study program where I met a Belgian student who changed my perspective. Beer wasn't just a means to an end, but a drink to be savored and enjoyed. I was hooked. It was an experience to be enjoyed. A rich, flavorful beer, served in an elegant glass, often paired with a nice meal. And it wasn't just about the drink, it was about the complete experience.
My new infatuation with good beer didn't end at the Belgian border. When I came back to the states and started my career, I moved to Washington, D.C.
I stumbled upon a small, dimly lit, underground paradise—The Brickskeller in DuPont Circle. There, customers perused a thick, book-like menu of hundreds upon hundreds of beers from around the world. What started as an "aha moment" in Belgium quickly turned into a hell-bent need to explore all corners of this beer universe.
Over the next few decades I watched as the micro-beer industry of the 90s exploded into the craft beer revolution we know today. But as the universe changed, two things stuck with me:
First, it is about the simple experience—a great, beautiful beer shared with friends in a comfortable, relaxed atmosphere (some might say chill). Minimal distractions allow the focus to be on the beer, the conversation, and the great memories created.
Second, I am not the only one who wants to explore. Many others have turned exploration into a favorite pastime, seeking new tastes, styles, brands, and variations. Even my over 70 year old father-in-law now explores different beers and styles. Most refrigerators are no longer stocked with cases of the same beer. Sure, we all have our favorite, but promiscuous consumers today want to explore options quickly and easily, always on the hunt for that next undiscovered, award winning beer.
To me, it is about creating the perfect environment for these consumers—a comfortable atmosphere where you can sit back, relax and try different beers easily with friends. I could not ever find it, so in 2014 I created it, a craft beer café. Beermiscuous offers a broad, curated beer selection all in single bottle format so you can explore easily; a draft list that allows for small pours; couches for relaxing with friends; a fireplace for warmth and atmosphere; and a selection of board games to help you relax without massive, intrusive televisions.
After almost 5 years of perfecting this concept, it's now time to share our café with the world. But not in the cookie cutter corporate-style expansion you've come to expect from franchises. No, we believe craft beer is a hyper-local business, so each café should reflect the local culture and history and be owned by someone whose customers get to know on a first name basis. That's where you come in—an entrepreneur passionate about craft beer. Let us help you reduce the risks associated with a start-up business so that you can focus on building your unique craft beer community. Let's get started today!
– Founder & CEO, Paul Leamon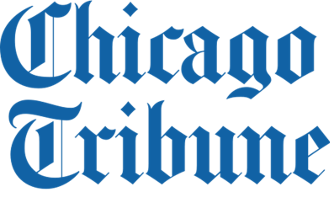 "…a combination European-style cafe, craft beer bar and bottle shop…"

"Imagine your traditional coffee shop — a place to gather with friends or a good book and enjoy a … replace the cup of coffee with a pint of beer and you've got the idea behind this beer café…"

"…it's a bit different than any other place in Chicago and a valuable addition to the craft beer ecosystem…"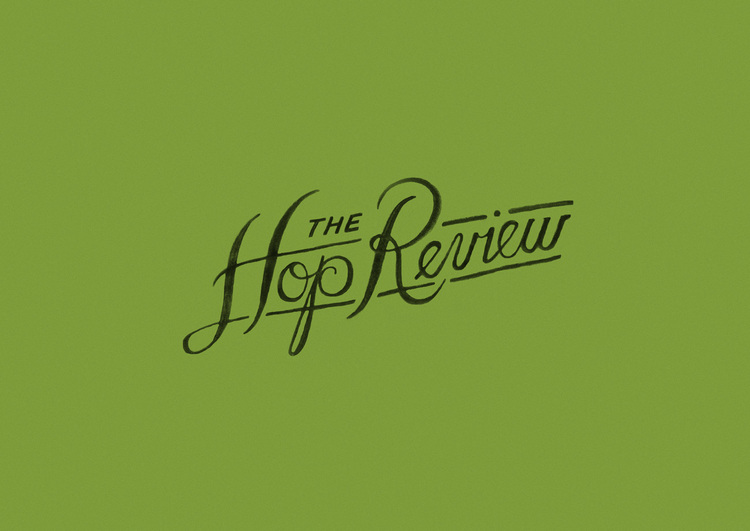 "Strictly speaking, this is the best place to go in Chicago to drink 'Chicago.'"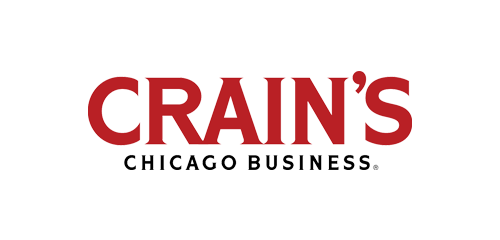 Best New Event Spaces – 2016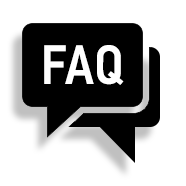 How big is the craft beer market and what are the trends?
According to the Brewers Association, the national organization for small and independent craft brewers, craft beer retail sales in 2017 were $26 billion, representing more than 23% of the $111.4 billion U.S. beer market, an 8% increase over 2016 sales. Now with over 6,400 breweries in the U.S., the most in history, forecasted growth for 2018 and the following several years continues at a strong mid to high single digit percentage growth rate. And since much of this growth is concentrated in non-traditional drinking locations such as brewery taprooms, Beermiscuous' niche as a craft beer cafe is well positioned to capitalize on these trends.
What is the competition?
Beermiscuous sits in a very unique market position – a non-traditional atmosphere (coffee-shop like), both on-premise and off-premise craft beer retail, and an operational model that simplifies beer exploration. While there are no direct competitors that deliver this total unique consumer experience, there are a handful of retail establishments/chains that have some competitive market overlap. These include craft beer focused bars/restaurants, craft beer bottle shops, self-pour taprooms and growler fill stations.
What is the typical size of a cafe?
Cafe square footage can vary depending on location and ability to add outdoor seating. Currently our smallest location is 1,100 SF indoors (or 48 seats), but includes outdoor seating capacity of an additional 30. Our largest location is 2,400 SF (or 100 seats).
Do I need to have a location already selected?
No, our corporate franchise team is well versed in guiding each franchise owner through the site selection process. That said, if you have the perfect Beermiscuous location already selected, let us help you confirm local market suitability and economics before signing a lease.
Can I open more than one cafe?
Possibly, if one and/or two situations apply. First and foremost, we want to ensure that each franchise owner is highly successful in their initial location, building a strong and supportive local craft beer community. If this is the case and you're interested in expansion, let's talk more cafes. In addition, if an interested franchise owner has prior experience running a successful multi-unit franchise, we can discuss the possibility of more than one initial unit.
Do you offer financing?
While we don't have internal financing capabilities at this time, we are well-versed in a wide variety of financing strategies/sources and can help guide any owner in the right direction. We've also found that being affiliated with an established, growing brand like Beermiscuous can help open the door to financing sources not typically available to new businesses owners.
How long does it take to get a cafe open?
The timeline to open a cafe can vary. If you're converting a space that already has a significant amount of build-out already completed, the timeline can be as short as 2 to 3 months. If you're working with a gray or vanilla box space (limited to no build-out done), the timeline can be 6 to 8 months. When working with liquor licensing in many cities, the timeline can be highly variable. The good news is that we've gone through this process many times and have tools and guidance for every step of the way.
I'm interested in getting started faster. Would you consider converting corporate cafes to franchise cafes?
Possibly, for the right franchise owner and the right situation. We'll want to ensure a seamless transition and continued success with our local craft beer communities. If purchasing a current location is of interest, let us know.
Do you have a veterans program?
Absolutely! We believe strongly in supporting our veterans and in most cases find that those with successful military training are fantastic owners/operators. Honorably discharged veterans qualify for a 25% discount on the purchase of their first franchise.
What is the ideal profile of your franchise owners?
Beer is the drink of the everyman, one that brings together people from varied backgrounds, nationalities, perspectives and beliefs. In similar fashion, our cafe ownership will reflect this broad demographic of the craft beer consumer. That said, we do seek out individuals who have most if not all of the following qualifications:
Craft beer aficionados
Experienced operators (not necessarily franchise experience) and an operational mind-set
Warm and affable personalities
Net worth of $250,000 or more, and liquid capital of at least $75,000
Interest in being an owner/operator – not absentee investor (preference).
What areas are available for franchising?
Our core of operations are currently located in the Chicago, Illinois market. Our ideal is to grow strategically across other midwestern markets before heading to the coasts. However, if you're interested in the Beermiscuous concept, have a strong local market and are the right fit, we're open to discussing just about any location (including international markets). In areas that already have a Beermiscuous cafe, we will carefully assess the appropriate distance between locations (smaller in high density markets and larger in low density markets).
How will you help me reduce the risks associated with launching a new business?
Starting any new business always comes with a certain amount of risk. It's a question of how much risk you're willing to take. Some studies indicate that the success rate of franchise businesses vs. businesses started ground up are as much as 6 times greater. We don't take these studies for granted, however. Our team works daily to help you minimize risks with a proven concept, a strong recognized brand, business development tools, operational excellence and leadership experience.
SO LET'S GET THE PROCESS STARTED
If all of this sounds like a potential fit for you, or even if you're unsure and have additional questions, let's get a conversation started. Send us an email HERE.
DISCLAIMER
This information is not intended as an offer to sell, or the solicitation of an offer to buy, a franchise. It is for information purposes only. If you are a resident of a U.S. state or a country that regulates the offer and sale of franchises, are receiving this message in one of those states or countries, or intend to operate a franchise in any of those states or countries, we will not offer you a franchise unless and until we have complied with any applicable pre-sale registration and/or disclosure requirements in the applicable jurisdiction.